Roberto Scandiuzzi
Roberto Scandiuzzi studied voice in his hometown of Treviso, under the guidance of Anna Maria Bicciato and made his debut in 1982 at the Teatro alla Scalain Milan with Le Nozze di Figaro, directed by Riccardo Muti. His interpretation of the character of Fiesco in Simon Boccanegra at the Royal Opera House Covent Garden, under the direction of Sir George Solti, brought him success on an international scale.
Today he is one of the greatest singers on the opera scene and enthralls his audience not only with the harmonious and noble timbre of his captivating voice, but also with his charismatic personality. For this reason, he is often compared to the famous basses Ezio Pinza and Cesare Siepi, both of whom have had lasting influences on him.
Roberto Scandiuzzi sings regularly in the most important opera houses in the world: the Metropolitan Opera in New York, the Opera Bastille in Paris, the Royal Opera House Covent Garden, the Wiener Staatsoper, the Bayerische Staatsoper, the San Francisco Opera.
The artist's calendar features regular collaborations with important symphony orchestras and international conductors: the Berlin and Vienna Philharmonic Orchestras, the Royal Philharmonic Orchestra, the London Philharmonic Orchestra, the Philharmonic Orchestras of Chicago, San Francisco, Philadelphia, Boston and Los Angeles, l'Orchestra Filarmonica della Scala, l'Orchestra del Maggio Musicale Fiorentino, l'Orchestra Nazionale di Santa Cecilia, l'Orchestre National de Paris, l'Orchestre National de France, the Bavarian Radio Orchestra and the Munich Philharmonic orchestra.
Equally vast is the list of conductors which includes celebrities such as Claudio Abbado, Sir Colin Davis, Valery Gergiev, Christoph Eshenbach, Gian Luigi Gelmetti, James Levine, Fabio Luisi, Lorin Maazel, Zubin Mehta, Riccardo Muti, Seiji Ozawa, Chiung, Giuseppe Sinopoli, Georges Prêtre and Marcello Viotti, Sawallisch. His repertoire includes, above all, the roles of Verdi's bass with Filippo II, Fiesco, Silva, Zaccaria, Padre Guardiano, Attila, Roger. However, it is not lacking in "scapigliatura" roles with Boito's Mephistopheles nor in "verismo" with Gioconda. His French repertoire consists mainly in the Gounod's Faust, Massenet's Don Quichotte, Arkel in Pelleas et Melisande, Pere Laurent in Romeo and Jouliette; for the Russian repertoire above all Boris, Dosifiej in Kovanshina, Gremin in Onegin; twentieth-century composers include Stravinsky with Oedipus Rex, Dvorak with Stabat Mater, Debussy with Arkel in Pelleas et Melisande, there have also been several world premieres of contemporary works by Lorenzo Ferrero (The Magician's Daughter, Mare Nostro, Charlotte Corday, Salvatore Giuliano).
Roberto Scandiuzzi has had among his latest and most significant appearances, Boito's Mephistopheles in Turin, Don Giovanni and Mefisto in Faust at the Opera di Roma, new productions of Macbeth, I quattro rusteghi of Wolf Ferrari, Gioconda in Zurich, Mephistopheles in Madrid's Faust, Philip II in the new production of Don Carlo in Dresden and Madrid, Florence, and Toulouse, in Dosifiej in the Kovanschina, in Fiesco in the new productions of Simon Boccanegra in Nice and Genoa, Conte Walter in Luisa Miller for the new production at Covent Garden in London, Don Quichotte in Amsterdam, under the direction of Mehta, Levine, Chung, Pappano, Colon. Several appearances in Tokyo with Filippo II are scheduled as well as in European theaters, as is his presence in Verdi Requiem.
COLLABORATION PIANIST
Alessandro Praticò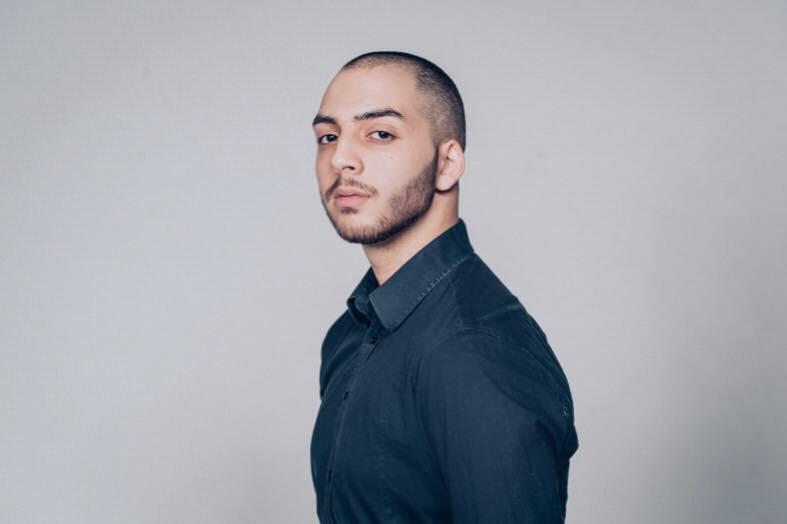 Alessandro Praticò, born in Reggio Calabria on 1 March 1997, graduated in piano from his city's "F. Cilea" Conservatory, under the guidance of Maestro Rosa Inarta, with top marks and an honorable mention. He is often called upon to participate as a soloist in various music festivals, such as the "Eolie in classico" festival. He has taken part in masterclasses held by pianists such as Riccardo Risaliti, Alexander Hintchev and Massimiliano Damerini. Having conducted this activity since 2011, he is now an established collaborative pianist and accompanist. He is one  Ludovic Tézier's and Roberto Scandiuzzi's key pianists and is now a permanent fixture at the "Corso d'Opera" internship, in which he collaborates with great names in the opera scene, including Lucio Gallo, Beatrice Benzi, Andrea Severi, Luciana d'Intino and Donato Renzetti. He cooperates with renowned singers, in addition to those already mentioned, such as Lisette Oropesa, Aleksandra Kurzak, Olga Peretyatko, Roberto Alagna, Vittorio Grigolo, Sondra Radvanovski, Ludovic Tézier, Leo Nucci, Carlo Lepore, Arthur Rucinski and George Petean. He was selected among the best five students of the conservatory "F. Cilea" of Reggio Calabria to hold concerts at EXPO Milan 2015, which he did to great public and critical acclaim. He is regularly invited to participate, as a piano accompanist, in vocal and instrumental technique masterclasses. He specialized in the solo field under the guidance of Alexander Hintchev and Jean-Marc Bouget. He was requested by the Nuovo Teatro Comunaleof Sassari as Maestro piano accompanist, for the October to December 2016 opera season, as well as by the Fondazione Teatro Lirico di Cagliariin June and July 2017. He won the audition as "Chef de Chant en résidence" at the Académie de l'Opera National de Paris, with which he has collaborated since September 2017. In July 2018 he was Vocal Coach for the Premiere OperaSummer Program. He is assistant to the conductors Massimo Zanetti and David Crescenzi. Starting from the 2019/2020 season he will be Korrepetitorat the Berlin State Opera.